Schools these days make use of technology more than ever before; in fact, for teachers, there are always more and more apps to download on their and their students' mobile devices that are created specifically for educational purposes. In the online stores and in particular, in those of Google Play and Apple store, there are many free of charge apps with each one including its own specific features. In this regard, here is a list of 15 useful apps for teachers.
Apps and tools for teaching
1- Nearpod
The first app that proves ideal for livening up lessons, and made especially for teachers, is the one called Nearpod. This application allows teachers to present multimedia lessons that students can upload to their mobile devices. The Nearpod app is completely free and offers different layouts, which make it suitable for various teaching activities.
nearpod.com (ios) / nearpod.com (Android)
2- Viper (Windows)
The second app worth mentioning and proving suitable for teachers is the one called Viper. It is in fact a valid Windows application that contains ready-made themes which allow teachers to present them directly to pupils. In this app, students are also able to compare their work to understand how to write better by avoiding grammatical errors and paying more attention to syntax and typos.
viper.en.softonic.com (Windows)
3 – Attendance
The third app that proves effective for teachers, who have an Android device, is the one called Attendance. Teachers can use it to draw up a list of attendance in their various classes and to help them keep track of the studies and classwork of each individual student. This app also allows a photo to be added to each name so that the teacher can better verify and follow the necessary information.
Attendance (Google Play)
4 – TooNoisy
The fourth app for teachers is a little bizarre, but in some ways useful; in fact, it is called TooNoisy.  It was created to detect environmental noises and it can be used for both an Android device and an iPhone in a classroom. This app specifically emits a beep when the aforementioned noise threshold is excessive. The main function of this app is dictated by the fact that students, themselves, can become more aware of how to behave and regulate their behavior. It also helps students avoid the risk of punishment by a teacher or educational representative if they aren't following the rules.
toonoisyapp.com (ios and Android available)
5 – ThingLink
The fifth app that a teacher can download for free from Google Play on his mobile device is the one called ThingLink which is used to keep students attentive during lessons. In addition, the app is useful for creating interactive images for teachers who intend to use them to better explain a topic or make concepts clearer to students who download it on their mobile devices.
thinglink.com (Android)
Audience response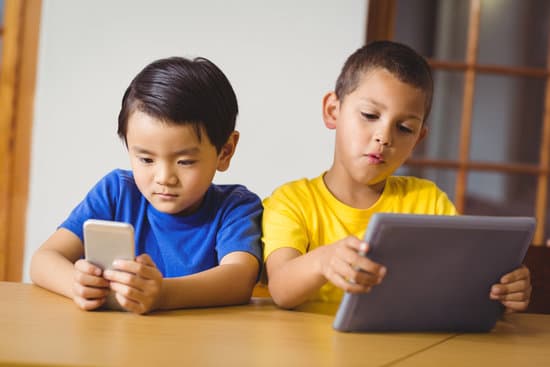 6 – AnswerGarden
With this free tool, teachers can ask their students a question that can be answered with a single word or short phrase. Responses are received through a web link, QR code, or AnswerGarden's iOS app, and begin to populate on a display screen in a word cloud. The words that are submitted most often will appear as the largest in the cloud. This is a very handy tool to use for brainstorming activities with a group in the classroom.
answergarden.ch (ios)
7 – Poll Everywhere
The first company to offer an alternative to clickers, Poll Everywhere started as a service that allowed students to respond to a poll via text message. Now students can also respond through a web browser or through Poll Everywhere's mobile app. Polls can be created using multiple-choice, ranking graphs, clickable images, and questions that include LaTeX syntax and alphabets from different world languages.
8 – Slido
With Slido, students can submit questions through a regular web browser using a unique event code. Questions that appear on the presenter's screen can be upvoted by other participants, moving the most popular questions to the top. Once a question has been answered, the presenter or teacher can remove it from the queue. Slido also offers audiences polling with multiple-choice and word cloud options.
Book publishing apps
9 -Blurb
This site helps teachers create photo books with text that use templates for a variety of book types: cookbooks, children's books, portfolios, memoirs, magazines, and more. Books can be kept in digital form or purchased as a paperback, a hardcover, a magazine, or an e-book. Printed books are not cheap; save this for something special.
10 – Book Creator
This flexible tool allows students of any age to create e-books. These books can contain photos, text, audio and video files, and even hand-drawn images, which are embedded in content like Google Maps or Flipgrid grids. Finished books can be shared through a link, downloaded as an EPUB, or even sold through iBooks and Google Play. Teachers can create classroom libraries, and the site has tons of resources and ideas for classroom use.
11 – Lulu
For student writers who want to publish their works, print-on-demand sites like Lulu are growing in popularity. By using this tool, authors upload manuscripts, which they can sell in print or as e-books through markets like Amazon. Authors are not charged a fee to publish, but when a book sells, Lulu earns back the cost of production plus a percentage of the profit, with the author keeping the rest.
12 – Storybird
Although this site is no longer free, it may be worth the price. Users can begin by browsing through a gallery of professional artwork until they find an inspiring image. When they find an image that interests them, they write a story or poem to accompany their chosen visual. Students can choose from a collection of images and build a picture book around them. The site also offers excellent resources for teachers, like writing lessons and private class settings.
13 – WriteReader
This is a great book-making tool for emerging writers. As students type in a text, WriteReader will say either the name of the letter or the sound it makes, allowing students to get auditory confirmation that they are choosing the right letters. To enhance their books, students can add images or voice recordings. Teachers are able to include the adult-written text below each student's writing task. Finished books can be printed or downloaded as PDFs.
Classroom management apps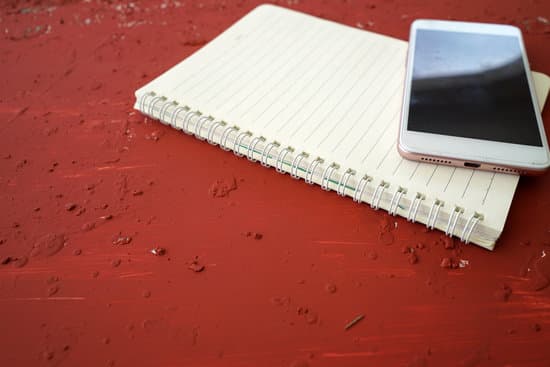 14 – BehaviorFlip
This platform was built with "Restorative Justice" practices in mind. Teachers are able to track students' "coachable" behaviors in two categories—respect and responsibility—in order to help them detect patterns and provide a starting point for talking with students. The tool also lets teachers reward students for behaviors that demonstrate resiliency. It even has a mechanism for indicating whether behavior issues have been resolved after an incident.
15 – Bouncy Balls
This fun web-based tool helps to keep noise at a reasonable level in the classroom. Teachers can open the website and set it up for students to view. When the classroom is quiet, the balls stay settled at the bottom of the screen, but when the noise in class starts to rise, the balls get more active, giving everyone in the room a visual cue about how noisy they're getting in class.
What are your thoughts about using online apps and tools in your own teaching? Do you find using them easy or difficult? Which apps have worked for you and which ones are your favorite?
If you are having difficulties finding apps that fit your didactic purposes, have you considered creating your own app? We recommend you take a look at our course to discover how to build your own digital tools.
Let us know by replying in the comments below.