What is CPD (Continuing Professional Development)?
This acronym stands for Continuing Professional Development. This type of training ensures that professionals of all occupations acquire the knowledge and skills needed to perform efficiently an activity in a particular work context.
Generally, this training consists in carrying out a series of learning activities designed to achieve three main objectives:
Hone or reinforce existing skills;
Develop skills to a new level;
Obtain new skills and knowledge.
And, who is responsible for designing, organizing, and implementing this supplementary learning? Commonly, CPD activities can be provided by:
Specialist companies;
Commercial training providers;
Independent coaches;
Internally by companies, institutions or organizations.
Usually, CPD training is mandated by companies, organizations, institutions, etc. Since they know that effective professional development is a core part of securing effective work performance, they empower and support their staff to keep on evolving.
For instance, they require employees to undertake a certain number of hours of training activities yearly or to participate in specific courses, conferences, or workshops all along the year.
However, CPD should actually be a personal responsibility. Ideally, professionals should account for their shortcomings, failings, or limitations when performing their tasks. That is, if they wish to give their best and avoid lagging behind more prepared colleagues, delivering quality work should be a high priority.
In this respect, a professional who shows commitment to self-development never becomes obsolete. This is a result of their continuously adding value to their occupational knowledge and competencies in order to remain first-rate workers.
While all the previously stated points are applicable to teachers' professional growth, they seem somewhat generic. So, we will continue to develop this topic on a more specific level, focusing exclusively on CPD for teachers. That is, why and how educators can enhance their professional competence and fulfill their potential.
Why CPD for teachers is important
"Who dares to teach must never cease to learn."

-John Cotton Dana.
We cannot overstate the importance of CPD for teachers. Not only it involves building new sets of skills that aren't covered during teacher training, but also their successful application in the classroom can result in an utterly stimulating and satisfying teaching experience.
As a result of the implementation of new methodologies, teachers can help students reach their full potential. Consequently, continuously improving practices ensures that teachers are constantly working to become more effective in addressing students' learning needs.
Most importantly, students with special educational needs and learning disabilities can receive the specific support necessary to achieve the common academic goals that they share with their age peers.
If you are interested in learning more about special needs and classroom management, check out our teacher training courses on how to create an inclusive classroom.
In addition, we can regard CPD for teachers as an invaluable opportunity to:
Get a thorough knowledge of what it actually means to be an educator;
Have a greater appreciation of what teaching involves;
Become fully aware of the impacts of your work in the classroom.
All in all, supplementary learning entails much more than taking in a succession of teaching techniques, strategies, methods, or approaches. It implies a career-long duty to put them to practice in the most efficient way possible. That is, in a way that fits the educational needs of the teaching environment.
Furthermore, CPD activities are continually assessed for :
The actual effectiveness of the educators' performance in the classroom;
The resulting impact on students' outcomes.
Consequently, they offer a guarantee of quality, since they are adjusted and modified accordingly if deemed necessary.
Positive outcomes of CPD for teachers
Allows them to update their capabilities on a regular ongoing basis in order to keep pace with current standards and developments, such as the advent of digital tools;
Improves productivity and efficiency;
Makes them more aware of the changing approaches and directions in the profession;
Helps them stay engaged and remain proficient;
Encourages the exchange of good teaching practices among colleagues;
Promotes openness to new knowledge, new skill areas and new possibilities regarding innovative methodologies;
Improves communication with other schools;
It is an evidence of competence. It proves that the educator is able to perform their tasks with a required level of proficiency;
Puts teachers in a good position to apply for better career oportunities and stay competitive;
Enables them to take charge of their career development and goals by designing carefully their own cpd plan;
Aids to increase the ability to learn and improve.
Types of CPD for teachers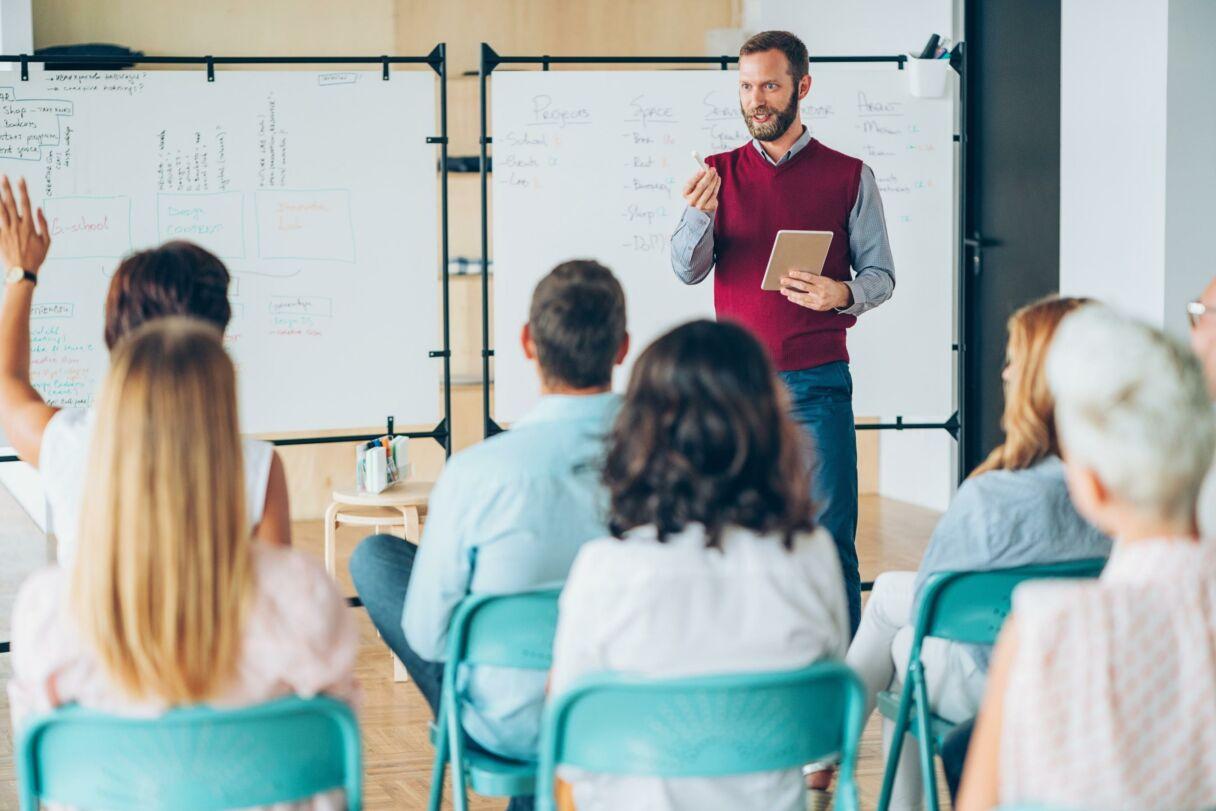 Concerning CPD training for teachers, we can consider professional development (both formal and informal) almost anything which improves your knowledge and skills. However, we can offer a classification according to a variety of different methodologies that, at the same time, cover a wide range of alternatives:
Structured / Active
It is usually mandated by the school and consists in actively participating in :
Training courses; Check out our teacher training courses in Europe if you wish to dig deeper into different options to improve the quality of your teaching.
Workshops;
Seminars;
Conferences;
Online courses and e-learning courses.
Accredited training
It involves studying for an official qualification, accreditation, or degree that expands the educators' sets of skills and allows them to progress their careers.
Unstructured / Self-directed
It involves personal, individual work on the teacher's part. It includes activities such as:
Attending webinars;
Keeping up with the news about teaching;
Reading articles, publications, journals and magazines;
Researching and keeping track of the work of teaching experts.
Work-based learning
It means that the learning process takes place in the teaching environment. Here we present three different methodologies:
Mentoring
A more experienced educator supervises a novice teacher and provides suggestions, guidance, and assistance on all aspects of both the profession and the workplace.
Peer Observation
Observing a colleague provides teachers with the opportunity to reflect on their own practice and be aware of the impact of their performance on students. Educators can share best practices and give feedback to one another.
Shadowing
It means following another teacher for a period of time while they work. This technique helps beginners understand how a school works and what being an educator involves.
Peer group exchanges
Educators from different schools communicate, share good practices, and provide feedback to one another. For instance, the newest teachers benefit from the knowledge of more experienced colleagues, who in turn, learn about new ideas and fresh perspectives.
International exchanges
There is a wide variety of programs that allow educators to learn how teachers teach and students learn in other locations across the globe. Thus, once teachers return home, they can introduce what they have learned into their own classrooms.
Currently, educators have the possibility to attend training courses abroad or swap places with teachers from other countries, typically ranging from a two-week stay to a semester/year stay.
CELTA course
All the CPD learning activities presented previously are perfectly valid to expand your skills and knowledge as a teacher. However, if you actually wish to bring your professional growth to another level, international teacher training courses are unparalleled.
One of the most popular and demanded international training courses for teachers is CELTA (Certificate of English Language Teaching to Adults). Nowadays, being CELTA-qualified is indispensable for educators applying for English language teaching positions, since it is highly regarded by employers all around the world.
Here at Europass in Florence, we are honored to be an accredited Cambridge CELTA center. If you wish to learn how to enroll in the most sought-after course for English teaching, do not miss the opportunity to take a look at our CELTA teacher training courses:
Erasmus+ Programme
Erasmus+ is a programme that, among other international activities, funds teachers' mobility. Educators from all over the world have benefited from the unique Erasmus+ KA1 experience and have successfully built on their personal and teaching competencies.
However, being a participant of Erasmus+ involves much more than attending teacher training courses abroad. There are many excellent reasons why teachers travel to another country to have professional training:
Visit an European country they have never been to before and get to know a new culture.
Meet people of different nationalities and cultures.
Practice a foreign language.
Share good practices with fellow teachers with different backgrounds.
Give and receive useful feedback.
Gain in confidence and motivation.
Take a break from daily routines and come back to work with new perspectives and full of energy.
Learn innovative teaching methodologies.
Furthermore, the Erasmus+ programme is the perfect fit for teachers who wish to travel abroad to teach their subject or to assist a teacher from a foreign school. As a result of English global expansion, language teachers have the great advantage of being able to have training in virtually any place in Europe.
Check out our online course if you are interested in discovering more about how to participate in the Erasmus+ Programme.
Create your own CPD plan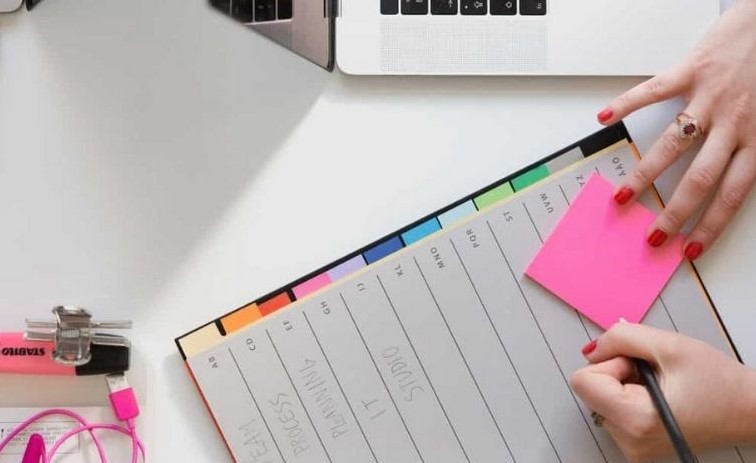 Before starting a learning activity, it is advisable for educators to follow a series of steps in order to come up with a personalized and effective plan:
Evaluate the overall situation:

The needs of the teaching environment;
The teacher's own educational needs;

Identify:

Skills that are lacking;
Competencies that need to be developed;
What is working effectively in the classroom;
Personal career goals;

Define what learning activities are relevant and suitable for reaching the objectives, such as: online courses, seminars, workshops, training courses, etc;
Identify the resources that will help complete the goals, such as: online support materials, web research, text books, study guides, YouTube videos, etc;
Develop a timeline:

The start of the plan;
Progression reviews;
When the goals should have been achieved;

Take action;
Measure progress:

monitor and record your advance against the plan;
evaluate and reflect on the completed activities.

Assess the plan and adjust or modify, if necessary.
Apply your new knowledge and skills to the classroom.
Besides, it is crucial to remember that the professional goals set for ourselves should be specific, realistic, measurable, and achievable. This way we can avoid frustration and demotivation when progress does not go according to plan.
Most importantly, a CPD plan should be flexible. That is, a teacher may identify a new learning goal or become aware of relevant activities while working on the current plan. Consequently, they can update the plan at any time depending on changing learning objectives or new CPD opportunities.
English for teaching: some tips and opportunities
Regarding international CPD for teachers, English has expanded as THE global language in the teaching industry as well. Clearly, it has become the principal means of communication among educators and students with different mother tongues from all over the world.
In this day and age, English skills provide many students with exciting opportunities and more doors are opened to them. Therefore, helping people learn English can be a gratifying occupation that can also offer language teachers unique opportunities to grow and advance their careers.
With the appropriate training, English teachers can travel all around the globe sharing their knowledge and continuously evolving their skills.
Are you an English teacher looking for improvement? Check out the following 9 tips that we suggest:
Be friendly and understanding, so that students feel comfortable to ask for help and share their questions or concerns. Learning a language can be a trying task and students should not be worried about making mistakes;
Prepare lessons and materials in advance. If students notice you have not bothered to plan the lesson, the learning process will be encumbered by a feeling of improvisation and they will not take your teaching seriously;
Find different ways to present the lesson material to the class. Each student has a different way to learn and you must be sure every one of them has the opportunity to grasp the new concepts;
Make lessons fun and challenging. Keep students engaged and interested by playing games or doing interactive activities. Students should be motivated in order not to be bored or overwhelmed by the struggles of learning a language;
Make use of technology and new media. Nowadays, electronic devices combined with the Internet and its endless resources are powerful tools that provide many exciting learning opportunities;
Motivate students to practice speaking. Often, lesson time is employed to focus on grammar and vocabulary, giving little attention to verbal practice. Learning a language also involves speaking it and teachers must also help students develop their verbal ability. Implementing conversational activities on a regular basis is a good way to assist students in gaining confidence and fluency in speaking the language;
Start the lesson having a review of the previous one. This way, students have the chance to ask any remaining questions and you can make sure they have fully understood the material in order to move onto the next;
Evaluate your performance in the classroom. Reflect about what is working and what is not and implement the necessary adjustments;
Keep on learning about new methods and theories for English teachers. Doing research and meeting fellow teachers to exchange tips and experiences are excellent ways to develop your abilities.
Though language teachers theoretically master their subject matter, they can always benefit from some brushing up on their skills. Refreshing old abilities and knowledge can help enhance fluency and accuracy when using the language. There is always room for improvement for teachers who focus on being the best educator possible.
For this reason, at Europass in Florence, we run a great variety of English courses aimed at those committed and dedicated teachers who would never let pass by a good opportunity to grow professionally.
If you would like to perfect your English skills while visiting our incredible city, check out our English language training courses, which successfully combine the study of the language with other many important aspects of teaching.
Moreover, we offer the possibility to enroll in our online English training courses, which include the self-paced and live online modalities.
As you see, there are plenty of opportunities to investigate and find out which courses fit more with your CPD needs!
Benefits of CPD training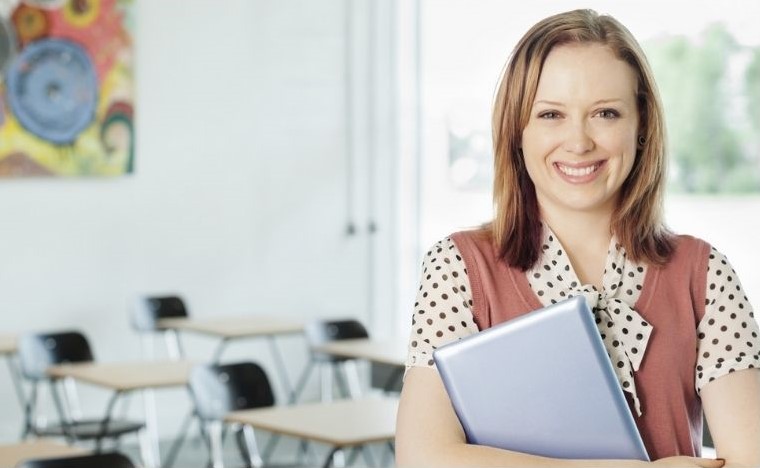 "Every teacher needs to improve, not because they are not good enough, but because they can be even better."
-Dylan William
CPD for teachers provides three-fold benefits: for the school, for the student, and for the educators.
Firstly, the school leaders generally support the teaching staff by guiding and encouraging them to undertake supplementary learning actions.
Once these actions reflect positively on the students' learning progress, the school enhances its academic reputation. Moreover, the staff becomes more confident and committed because their efficiency has improved. And as a result, there is an increase in the teacher retention rate.
Secondly, as for students, their classroom experience improves exponentially when teachers are thoroughly prepared to respond efficiently to their specific learning needs and behavioral problems. Certainly, a well-trained teacher will always be capable of assisting students in achieving their academic goals and of helping them reach their full potential.
Benefits of CPD for teachers
Allows teachers to stay up-to-date by way of discovering new teaching techniques and strategies and learning how to apply digital tools in the classroom;
They become capable to introduce new approaches in the classroom in the most effective way possible;
Increases motivation, confidence and commitment. Implementing successful techniques that result in positive outcomes help create a stimulating teaching-learning environment, which keeps both teachers and students engaged;
Builds on interaction skills with pupils, specially students with learning needs and those with behavioral problems;
Provides practical training in which teachers learn how to develop classroom management skills;
Fosters peer-to peer collaboration such as sharing best teaching practices and providing feedback to one another. Collaboration can give educators an invaluable insight on how to evolve their way of delivering instruction;
Promotes career advancement; teachers are able to achieve their goals and expand their own personal opportunity within the teaching industry.
Conclusion
Nowadays, teacher training is widely considered from a lifelong learning standpoint. Though initial education provides the basis, educators should understand their profession as an endless learning journey.
Undeniably, teaching is a demanding craft. Expectations and requirements continuously change according to technology, students' learning needs, students' diversity, etc. As a result, educators must consistently assess their performance and fill in the gaps in skills and knowledge in order to reach their full potential.
In addition to that, they should understand that they must steadily evolve their aptitudes to be up to the task in order to offer quality assistance. We cannot forget that the ultimate mission of teachers is helping students to succeed academically.
Unequivocally, being the best teacher possible takes a considerable effort, hard work, and patience. However, if an educator actually understands their craft, they will know that willing to go the extra mile always brings satisfactory rewards.
If you are teaching in Europe, you have a great opportunity to develop your abilities in the most exciting cultural environment imaginable here in Florence.
Thanks to the opportunities offered by the Erasmus + Programme, it is possible to both enhance your skills and live an unforgettable experience in one of the most beautiful European cities.
At Europass Teacher Academy we can help bring the best out of you. Be inspired by our superb teachers and take action to become the kind of educator you wish you had as a student.
For more useful information, have a look at our teacher training courses and start planning your CPD training!