Introduction to mental health in schools
According to the World Health Organization (WHO), "mental health is a state of well-being that enables people to cope with the stresses of life, realize their abilities, learn and work well, and contribute to their community".
Mental health is an important discussion especially in schools as it needs to be taken seriously. It's critical to raise awareness and combat the associated stigma, social isolation, and prejudice around it from a young age within the foundations of education.
Finding useful information on how to develop communication and promote active listening skills is extremely important as well as learning useful tips on how to control any anxiety, potential triggers, or panic attacks.
Common types of mental illnesses
Mental health is the foundation for the well-being and effective functioning of individuals. It includes our emotional, psychological, and social well-being. It affects how an individual thinks, feels, and acts.
Mental health challenges are prevalent and negatively impact many developmental outcomes. Poor mental health can have several detrimental effects on children, youth, and adults. It can also be triggered in the teenage years due to major personal life challenges, stress, and anxiety caused by workload, peer groups, and social pressures as well as many other factors.
Student mental health and well-being
Students' energy levels, attentiveness, reliability, mental capacity, and confidence can all be affected by poor mental health, resulting in a negative scholastic performance which can affect them in the future and become a burden.
Over time many academic issues can arise from poor mental health and a lack of support which can cause poor attendance, a lack of social integration, trouble adjusting to new situations or schools, and concentration issues in lessons.
Supporting students when they feel low is important, as teachers we need to make sure that we provide them with the right care and support, so they can reach their academic and personal goals. Humans are naturally social creatures, therefore forming strong and healthy relationships with others in schools is a crucial aspect to improve the mental health of a student.
Being able to discuss mental health problems aloud is also crucial within the educational sphere because more than 50% of individuals struggle on a daily basis with poor mental health, yet no one talks about it. Suppressing emotions can have a negative impact on how we interact with people around us, our friends, family, and peers.
A psychological strain frequently results in passive aggressiveness, being distant, having no energy to participate in social activities, and even resulting in unwanted conflicts with close ones and other students. By facilitating the correct student support services these effects can be reduced, controlled, and often eliminated within the school environment.
Teacher mental health and well-being
There is a variety of contributing factors to mental health and well-being problems among teachers and certain symptoms related to emotional difficulties can sometimes be identified by both colleagues and students. The teachers' mental health is just as important as the students, as the atmosphere in a classroom setting is affected by the emotional stability of the teacher.
A teacher's daily routine can be stressful and tiring as they must regularly juggle many demands and tasks throughout the day whilst still teaching the curriculum.
Stress is inevitable and can actually be good for you in moderate doses, however, it is more important to put our mental well-being first, so that when we start teaching, we feel fresh, calm, and confident, diffusing positive energy into our classroom of students.
Teachers who tend to prioritize their well-being and actively seek support when they need it, have overall better attendance, motivation, and success in their classrooms because they aren't afraid to speak out.
How can we stop this mental health crisis?
With the skyrocketing rates of depression and suicides among young people in the past few years, action needs to be taken place within the education system to improve the overall well-being of schools, students, and teachers.
Teaching children the importance of mental health, maintaining a positive mindset, and providing the necessary support systems can begin to abolish the stigma around mental illness and motivate vulnerable individuals to speak out when they are seeking help and support.
Let's look at how we can improve and maintain a healthy mental state within schools to reduce academic and personal challenges. There are some simple steps that can make the process easier.
4 ways to improve mental health in schools:
School mental health programs: are created to promote positive mental health for children and teens to help them with their challenges;
Support systems: building a support system is a type of mediation that increases social connections, provides comfort, and improves feelings of loneliness. A social support system can help avoid the negative effects of stress. Students' emotional well-being is improved in an environment where they can find themselves and have no negative energy around them, but rather in a safe space;
Healthy body and mind: having a healthy body and mind will keep you away from not just negative thoughts but also prevent the likelihood of serious illnesses such as heart disease, high blood pressure, or a stroke. The body and mind work hand in hand;
Work/life balance: having a balanced work-life/student-life not only provides increased productivity but also boosts engagement, and concentration allowing for success.
5 ways teachers can support their students:
Recognize early warning signs of mental health challenges such as low achievement, low concentration, or stunted progress;
Provide opportunities for discussion through support systems, one-to-one discussions, or offer help-lines;
Make an extra effort to support those students who may be too introverted to speak out;
Educate students on how to support, listen and help their peers who may be struggling;
Educate them on the self-resources and tips they can use outside of the classroom to improve their well-being.
Personal guidance: 3 tips on how to free yourself
Meditation: it reduces anxiety and develops concentration which makes our mind become more present;
Sleep schedule: having good sleep between seven and nine hours can improve mood, cognition, sleep disorders, and immune functioning.
Be kind to yourself: having a positive mindset and getting rid of those negative thoughts will ease your mind and body. Self-care-keeping routines and rituals are crucial to look after yourself.
Tips for seeking help and support for mental health issues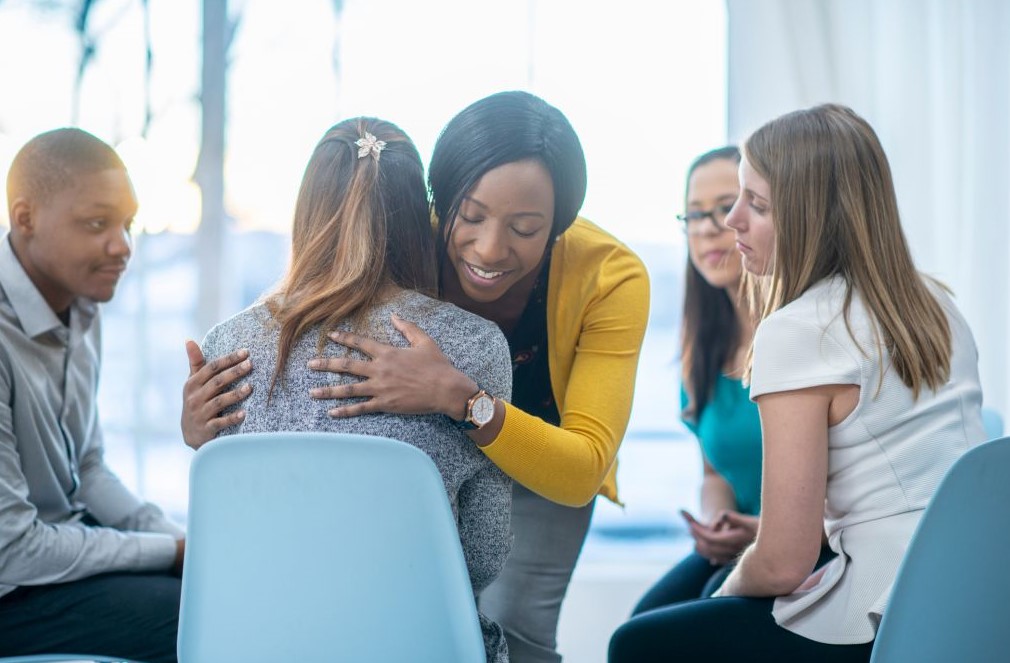 There is still a long way to go in regard to mental health awareness within schools, however, each year the education system is beginning to take these steps to help students and other teachers with their mental well-being.
If we begin to educate students and those around us on the various benefits of mental health programs and awareness within schools, we will begin to see positive changes in our community and within our schools.
Using these tips and methods of support within schools will improve both student and teacher mental health, leading to better learning and the realization of an individual's potential. The well-being of educators and pupils is a crucial part of the education system which should not be stigmatized but embraced.
By improving the awareness of shared mental health challenges, school environments will see an increase in positive relationships, teamwork, increase productivity, concentration, and most importantly a sense of community. No one needs to suffer in silence.
If you are interested in discovering more about mental health and well-being, check out one of our Erasmus + face-to-face courses:
References:
findahelpline.com. (n.d.). Find A Helpline | Free, confidential support. 24/7. Chat, text, or phone. [online] Available at: https://findahelpline.com/.
NIMH (2020). NIMH. [online] Nih.gov. Available at: https://www.nimh.nih.gov/.
World Health Organization (2022). World Health Organization. [online] Who.int. Available at: https://www.who.int/.