Susan Gagliano, professional counselor and instructor from the USA, she is passionate about the various forms of self-expression, self-care and effective communication. After many years of ESL teaching and counseling, she joined our Teacher Training staff at Europass Teacher Academy in 2015 for Erasmus+ courses, an EU platform which involves educators from EU countries. In her free time, Susan is a semi-professional vocalist in the Florence circuit with groups like the Musìa Trio and the Gianfry Bogart Band. We share with you her interview. Enjoy!
Hello Susan, tell us about yourself, how did you first come to Florence?
I was born and raised in a small town in New Jersey and later attended university in Boston where I majored in English language and literature. I came to Florence in 1989 on a study abroad program in the spring semester. It was a life-changing six months, as I had never been out of the United States and never off of the east coast! It was a time of enormous personal, emotional and intellectual growth for me, as I was totally out of my comfort zone but somehow felt happier than ever before. I faced challenges that had seemed impossible for me, like learning Italian and traveling to different countries, sleeping in hostels, changing money every time we crossed borders, even encountering people who did not seem to think Americans were so great. I realized how much bigger the world was and I felt very stimulated. After that experience, my last year back in Boston was quite difficult for me, the reverse culture shock was hard and I kept dreaming of coming back to Europe.
I came to Florence in 1989 on a study abroad program in the spring semester.
I moved to Barcelona for a year from 1990-91 and studied Spanish, and had my first taste of teaching. I plastered my neighborhood in Gracia with flyers that I was offering English lessons, even though I had no idea how to teach and sometimes improvised quite a bit! Somehow I managed to find enough work to survive in that city that I fell in love with and still love to this day.
Finally, after a 6-month return to the US in which I promised my parents I would settle down and find a job, in February 1992 I was back on a plane to Florence. My parents were ready to shoot me. I told them not to worry, that I would figure it all out. I came with about $500 in my pocket and I stayed with a friend for the first month. Within six weeks, I had found a room in an apartment and a terrible job selling leather jackets and bags! A couple of months later, I was an English-language collaborator in an Italian research center. I taught English as a foreign language in Italian schools for years and later earned my degree in professional counseling. While Italians often think of the US as the land of opportunity, I feel like I found America here! 27 years later, I still feel a sense of wonder every time I walk through the city center in the evening.
What motivates you to do your best on the job? How would you describe your work style?
Initially, I was motivated by my love of children and my own experiences in school as a child, which were not particularly happy. I often joke that in today's world I would probably have been diagnosed with some attention problem, as I was often reprimanded for talking to my classmates or just simply daydreaming. I did have a few special teachers who knew how to connect with me and my classmates, and I remember exactly how I felt in their presence: welcome, accepted, trusted, a person worthy of interest.
Later, as I taught in Italian schools, I used my childhood as a kind of road map, thinking about what I would have needed, wanted, been stimulated by. As I gained experience, my more instinctual style was gradually fortified through studying child development, pedagogy, communication, various teaching methodologies.
Nothing great was ever achieved without enthusiasm. (Ralph Waldo Emerson)
Today, I am still motivated by children and their well-being. And I know that children need educators who are able to understand their needs, model curiosity and respect, create a safe yet stimulating environment, yet also be adults who take care of themselves, find motivation and not give in to negativity, hopelessness and rigidity. Working in schools is rewarding yet demanding and sometimes discouraging. Teachers need empowerment. Hearing them say at the end of the course that they are full of ideas and can't wait to get back to school is an enormous source of energy for me.
My work style involves a great deal of attention to creating a comfortable yet stimulating environment for the educators who come to Europass. I try to strike a balance between group discussion, pair and small group work, some lectures and plenty of hands-on activities. We laugh a lot. Most of all though, I think of myself as a facilitator of relationships. The teachers who come to us are craving the possibility to see what their profession is like in other cultural contexts and they need time to share their thoughts, ideas, fears and hopes, in order to realize that they are not alone and that other countries are finding novel solutions to problems that all schools have. When a group finds an open, curious, non-judgmental environment, some kind of magic happens, and they often form friendships that go on for years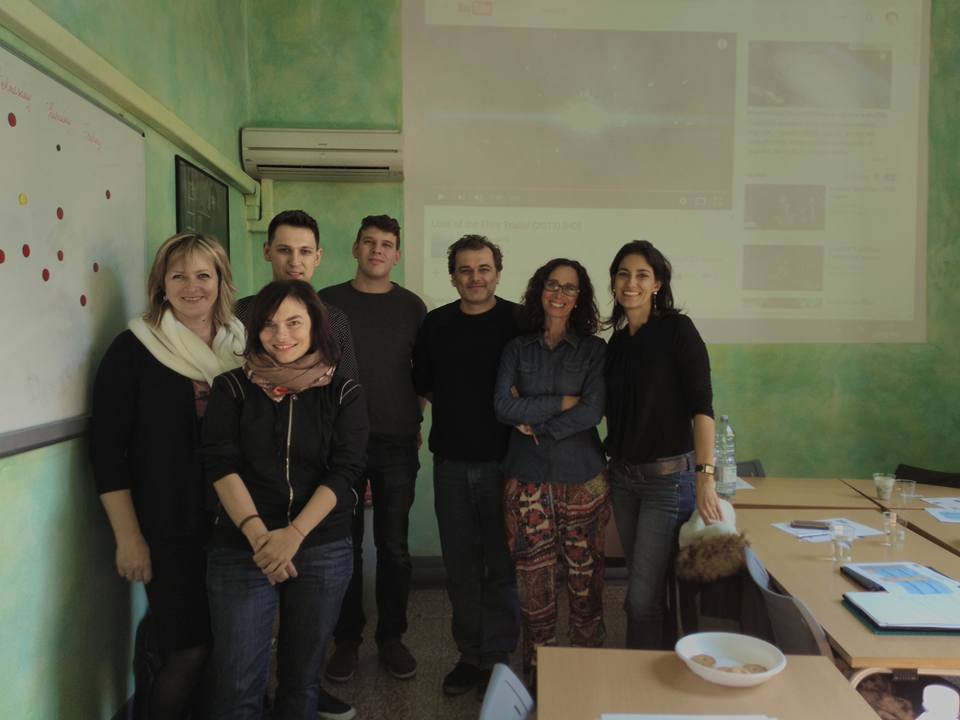 When did you first heard about Europass Teacher Academy?
I found out about it completely by accident. I was teaching English and working as a counselor in my private practice. I saw that my counseling abilities had helped improve every aspect of my teaching and my relationships in the school community, and that my colleagues were often struggling more and more with children's behavior issues, difficult families and work-related stress.
I had met Barbara Livolsi, the Europass director, in a completely different professional context as she is also a professional counselor. At a meeting one day, she heard me complaining bitterly about my daughters' high school teachers and about what I perceived as their lack of connection with the students and ability to motivate them in a positive way. She looked at me and said, "You should come and speak with my business partner, David. He is involved in European projects and he is looking to expand our course offerings." A week later, I came to the school and David greeted me warmly and said, "So, what would you like to do here?" I opened my mouth and didn't stop talking for about 20 minutes about teacher well-being, motivation, emotional intelligence and positive communication. He smiled and said, "You think you could put that on paper?" Of course! The next day he put the courses in the catalogue, and five years later they are still among our most popular courses today.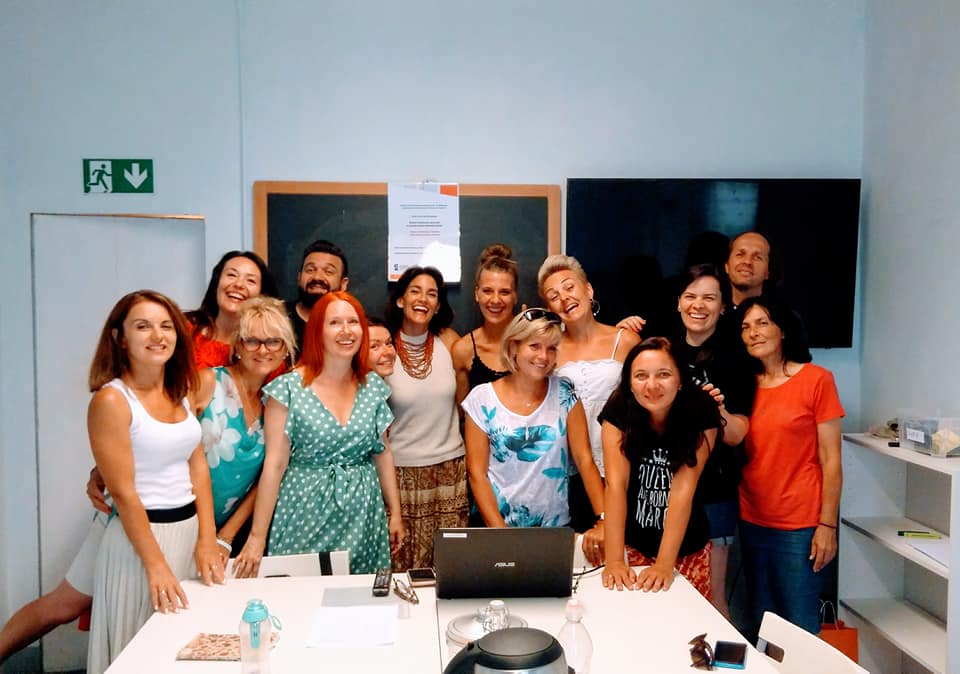 What do you think is the primary challenge facing education today?
There are several. Children are presenting challenges that are unprecedented and educators need skills that go way beyond content. Content, in some schools, is absolutely the last thing that teachers deal with, because first they must manage emotional, behavioral and learning challenges, often in crowded classrooms with little moral or practical support. There seems to be an erosion of trust between schools and families in some countries which has a negative impact on teacher motivation and self-worth. And while technology has enhanced our lives immensely, it has also created a communication vacuum in which babies and toddlers are not necessarily getting the face-to-face time with their parents and unstructured play time that would help develop all kinds of skills that are fundamental to living in a school community. These children have trouble connecting to others, managing frustration, paying attention, and persevering when things are challenging. Teachers are sometimes the first psychological adult that a child encounters when they start school, and school is the first community, the first set of rules and boundaries, that help create a predictable, safe environment.
Content, in some schools, is absolutely the last thing that teachers deal with, because first they must manage emotional, behavioral and learning challenges, often in crowded classrooms with little moral or practical support.
More than ever, teachers are wearing many hats – policeman, judge, social worker, counselor, parent, entertainer – without adequate training. They get so excited and empowered when they learn to use different approaches and strategies to help their students grow and learn, while also safeguarding their own well-being.
Have you been to any galleries recently? Where?
I recently visited the Museo dell'Opera del Duomo which is magnificent, in my opinion. I am particularly interested in the dramatic arts and music and I was able to see some great shows this past year at the Pergola Theater, right around the corner from our school, which is an aesthetic pleasure just to sit in there! Whenever I can, I catch films in the original language at the Odeon Cinema in Piazza Strozzi, which has to be the most elegant movie theater I've ever seen.
Mostly, I love driving into the Tuscan countryside which never fails to take my breath away, in any season. Italy is uniquely endowed with man-made and natural beauty, which is nourishment for the soul.
---