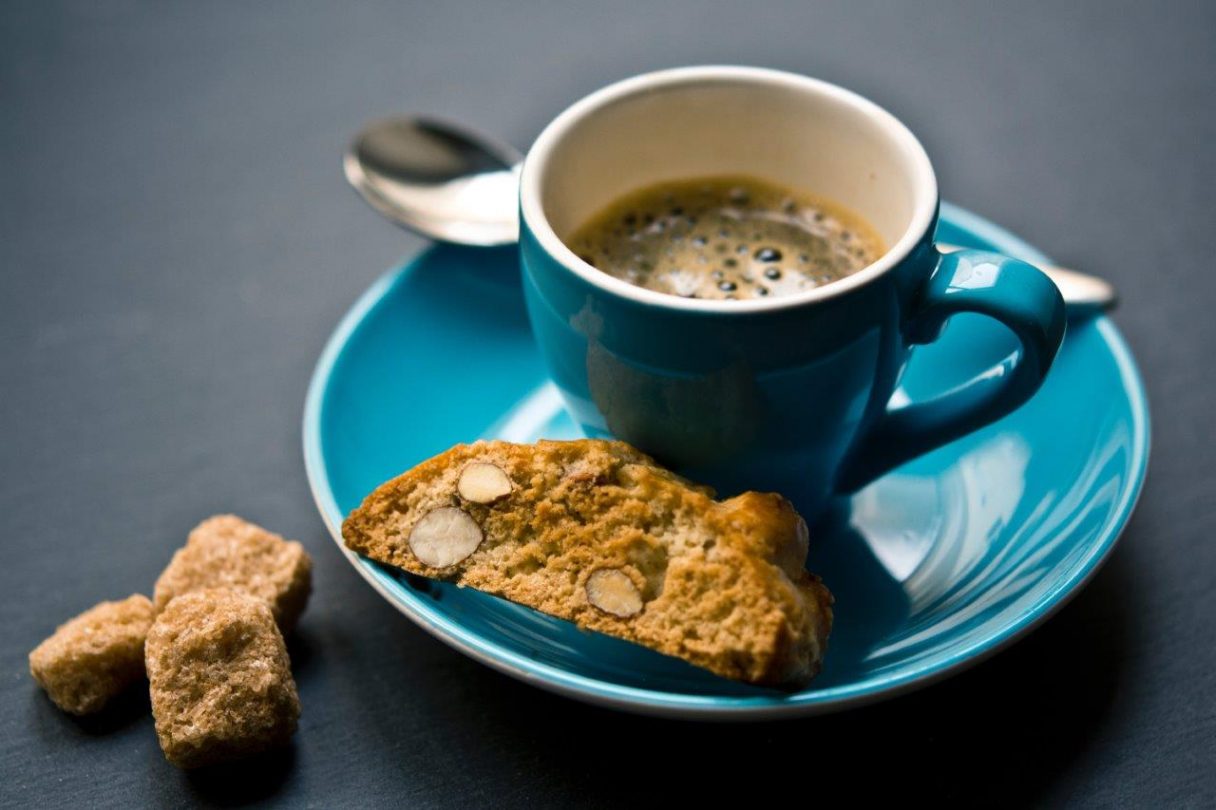 Ordering coffee at a coffee bar in Italy can be a very interesting cultural experience, but somewhat daunting if you're not exactly sure how to do it.
Difficulty: Moderately Easy
Instructions things you'll need:
An urge for coffee
Some knowledge of Italian
One + Euros
1. Walk into any coffee bar in Italy that looks appealing to you.
2. If you've never been to the coffee bar before, you might have to pay for your coffee(s) before you order. Take a look around and see what others are doing. In many cases, you can walk right up to the marble or stainless steel counter, place your order with the barista, and drink your coffee before paying the cashier at the cassa.
3. Once you get to the counter, or elbow your way in, you'll probably get a look from the barista like he is waiting for you to tell him something (show him your receipt or place it on the counter in front of you so he knows you've already paid). You'll need to repeat your order to him. You can do this easily by just letting him know the word for the kind of coffee you'd like.
4. You can choose from any of the following standard choices:
CAPPUCCINO – coffee with steamed milk and foam (breakfast only choice).
ESPRESSO or CAFFE NORMALE – black coffee espresso (breakfast or after lunch choice).
CAFFE MACCHIATO – black coffee espresso with literally a "stain" of steamed milk.
CAFFE AMERICANO – black coffee espresso watered down American style.
CAFFE ORZO – grain beverage option, for those who don't like or drink coffee.
5. Once your coffee has been made and placed on the counter in front of you, you'll most likely find sugar (white or cane) on the counter beside you if needed. While at the counter, don't expect to find a place to sit as Italians drink their coffee at the bar. If you do find a seat or want servizio al tavolo (table service), you'll be required to pay double or more the standing price for comfort and service. In some (few) coffee bars, seating is available at no extra charge. If you really want to drink your coffee Italian style, stay standing at the bar.
6. If you haven't paid by the time you're done with your coffee, walk to the cashier, repeat the name of your coffee drink, and pay anywhere from 1 euro to 1.50 euro (standing price) depending on the coffee you ordered. HINT: When you meet the cashier at the cash register, put your money in the dish or plate that is usually available in front of the register.
7. Walk out of the coffee bar and enjoy the feeling of being in Italy!
Tips & Warnings
Never order a cappuccino after 11am if you really want to follow Italian tradition. If you do, Italians will immediately know that you're not one of them.
If you'd like to order a pastry with your cappuccino in the morning, you can walk up to the pastry counter and ask for a brioche or pasta. You can then point to the pastry of your choice.
---

About the Author
Sheila Corwin, Teacher Trainer at Europass for English and other language teachers
From USA, has more than 20 years of experience working with English language learners along with new and already practicing language (and other) teachers from all over the world. She lives in Italy where she leads Weekend TEFL and other courses for English (and other) teachers at the Europass Teacher Academy. Sheila holds a Master's degree in TESOL (Teaching English to Speakers of Other Languages) from the Monterey Institute of International Studies in Monterey, California.
---