Six months ago we opened our blog, trying to show you the little moments that can transform a teacher training course in an unforgettable experience! Today, for the first time, we would like to share these moments from the perspective of one of our participants: Markus Gruber.
From a town near Frankfurt, Germany, Markus landed in Tenerife to attend a course about Intelligent Assessment. He is an enthusiastic teacher with 20 years of experience in teaching adolescents, mostly women, who use to travel a lot; this was his second time in Canary Island.
Enjoy the interview!
Thanks for your collaboration. Can you tell us a little bit more about yourself? What do you do?
My name is Markus Gruber, I was born in Germany, near the Swiss border, Lake of Constance. I am a teacher since 2001, in Bad Homburg, a city near Frankfurt am Main with about a population of 50000. I studied at the University of Education in Freiburg im Breisgau and Heidelberg. Since 2001 I am working in Mary Ward School, it is a Catholic only girl school. It is a Secondary School and High School, with about 500 pupils and 40 teachers. I teach mathematics, religion, technology.
Mary Ward was an English Catholic nun (1585-1645) whose activities led to the founding of the Congregation of Jesus and the Institute of the Blessed Virgin Mary, less well known as the Sister of Loreto.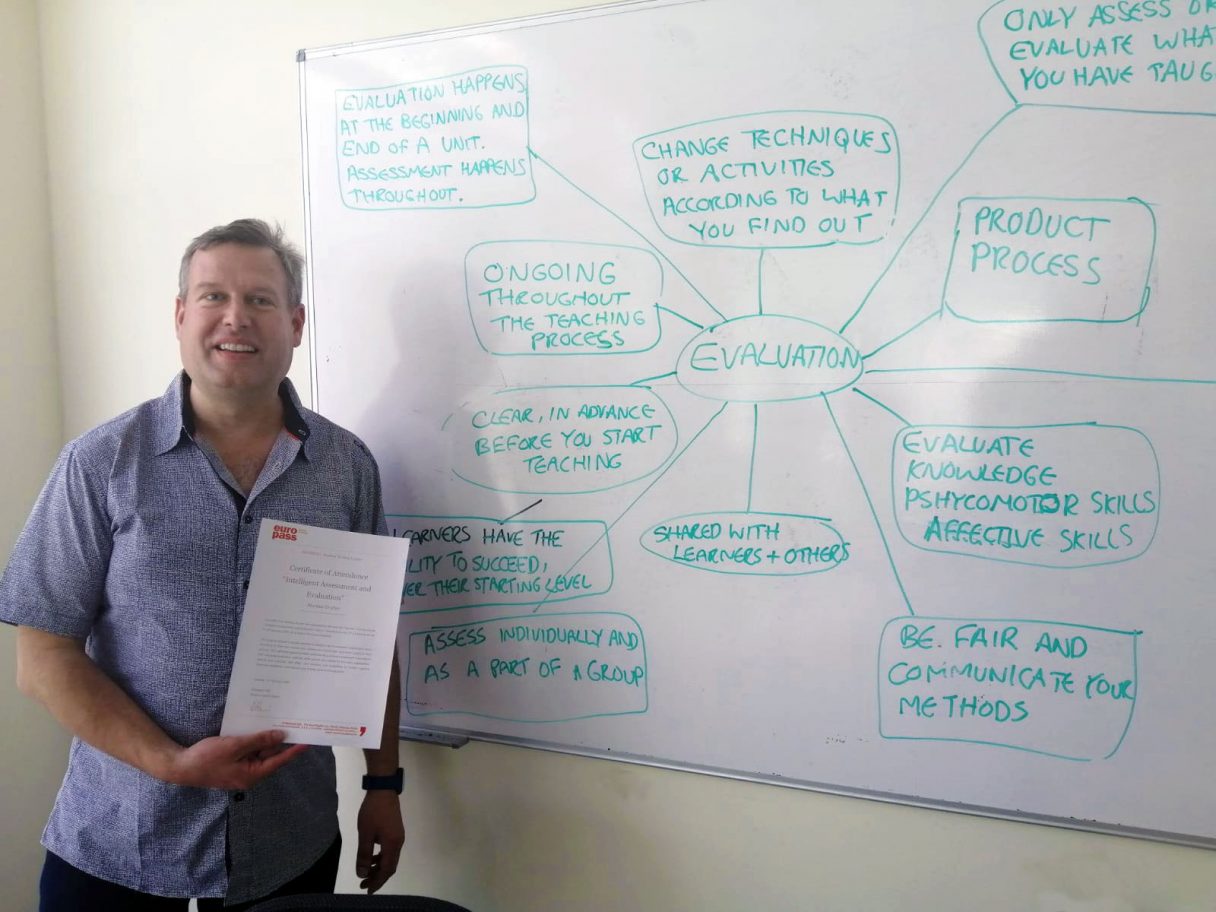 What do you enjoy doing in your free time? What's your favorite book?
During my free time I go mountain biking in the hills around the city I live, I like traveling and skiing in Alto Adige. My favorite book is Sophie's world by Joesta in Gaarder, a Norwegian writer. It is a novel that follows the story of Sophie Amundsen, a Norwegian teenager who is introduced to the history of philosophy by Alberto Knox, a middle-aged philosopher. I love this book because it explains all the philosophy history in an easy way, accessible to everyone.
Has it been challenging to return studying? How did you discover Europass?
My school is on a program of Erasmus+, I got a link from my principal and I selected the course "Intelligent assessment and evaluation" in Tenerife. I wanted to know about assessment in different other countries, so I did choose this course. And of course, the weather and the sun is beautiful too. When I come back to Germany I come back with an impression on how to evaluate Knowledge, Psychomotor Skills and affective skills.
And some other colleagues have chosen courses e.g. in Barcelona with Europass, they also recommended it to me. After this week I can say that my colleagues and I are really satisfied with Europass.
How would you describe your Erasmus experience? What was the highlight of your week in Tenerife?
It was great to have teachers in Tenerife from different countries: Katar, Lithuania, Latvia, Italy, England. It was great to went to excursion around the Island, like when we went to Paganana with the whole course, or to the beaches after our course in Santa Cruz. And of course, I will enjoy the Teide National park tomorrow (Saturday full-day excursion).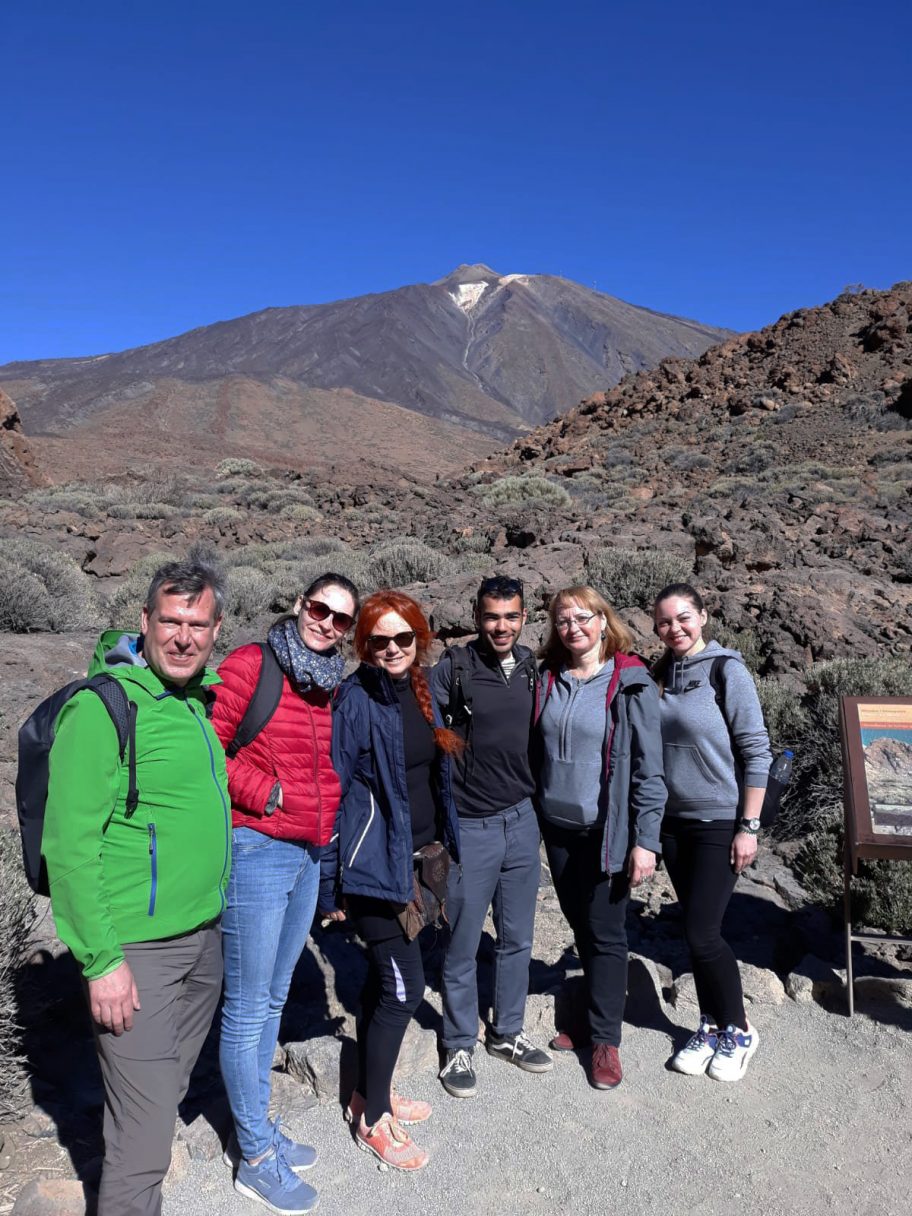 What has been the impact on your teaching practice of participating in a Europass Teacher Academy course?
It was very interesting how classroom management and educational systems work in different other countries, especially digital platforms all over Europe and Katar.
My school link with Erasmus program in Barcelona with Europass https://mws-hg.de/erasmus/
We would like to close this interview thanking you, Markus, for the time you have dedicated to this collaboration and for the collaborative and supportive attitude you showed joining our Europass community. Thanks!